When you're looking for Chinese food delivery in the Detroit metro area, Wok To You is here to help. You can call or order online using our ordering form and have your favorite Chinese dishes sent straight to your door. We deliver from restaurants based in several areas! These include Clinton Township, Eastpointe, and St Clair Shores. If you don't feel like Chinese food, we also have Thai and sushi options available. If you're looking for food delivery near me, take a look at the Chinese restaurants that we have available for delivery.
China Villa – Center Line
If you live, work, or play near Center Line, you can find China Villa on Van Dyke Ave. But there's no need to pay the restaurant a visit when you can order with Wok To You! Place your order online or on the phone, and your food will be with you quickly. China Villa is a favorite among locals, and they're known for their modern interpretation of classic Chinese dishes. The restaurant is open seven days a week, with a broad menu that includes all the classics.
Ye's China King – Chesterfield Township
Ye's China King, on Gratiot Ave, has a great selection of chef's specialties, from the classic General Tso's chicken to bourbon chicken. They have everything that you would expect from a Chinese restaurant, plus some steamed dishes that are ideal for people who want a low-calorie option. They have combination and double combination platters, plus family dinner offers for easy ordering. If you're in or near Chesterfield Township, you're in the perfect place to order from Ye's China King.
China Kitchen – Clinton Township
When you want a local restaurant that delivers but also offers family dining, China Kitchen is an excellent choice. Residents of Clinton Township or areas nearby can find a local gem in this restaurant, which is affordable and has a menu with all of the must-have dishes. The menu features some great house specialties, including some spicy options, the restaurant's lo mein recipe, and the China Kitchen special. Their affordable combination plates and family dinners are a good draw too.
China Star – Clinton Township
Another Chinese restaurant option in Clinton Township, China Star, offers family dinners for up to five people, or you can choose from their wider menu. The Chef's Suggestion section of their menu is useful if you need some suggestions! You can also explore the full range of everything from chicken and beef dishes to lo mein, fried rice, and egg foo young. Whether you want a classic almond boneless chicken or you want to branch out and try one of their Thai options instead, there's something for everyone.
Golden Gate – Clinton Township
Wok To You delivers from a range of Chinese restaurants in Clinton Township, including Golden Gate. When you need Chinese food near me, Golden Gate has a fantastic menu featuring Szechuan dishes, authentic Cantonese food, and a great selection of chef's specials. When you're looking for an affordable lunch, this restaurant offers $4.50 lunch specials that come with an egg roll and chicken fried rice, which change every week. They also have family dinners available for up to six people.
May Hong – Clinton Township
May Hong's large menu is ideal when you want to have plenty of choices. This Clinton Township restaurant has many different dishes and variations, from chop suey and fried rice to Shanghai style and kung bo. They have a great selection of house specialties, from May Hong fajita to moo goo gai pan. Family dinners are available for up to six people, and single, double, and triple combinations are also an option. Low calorie, steamed dishes can also be ordered.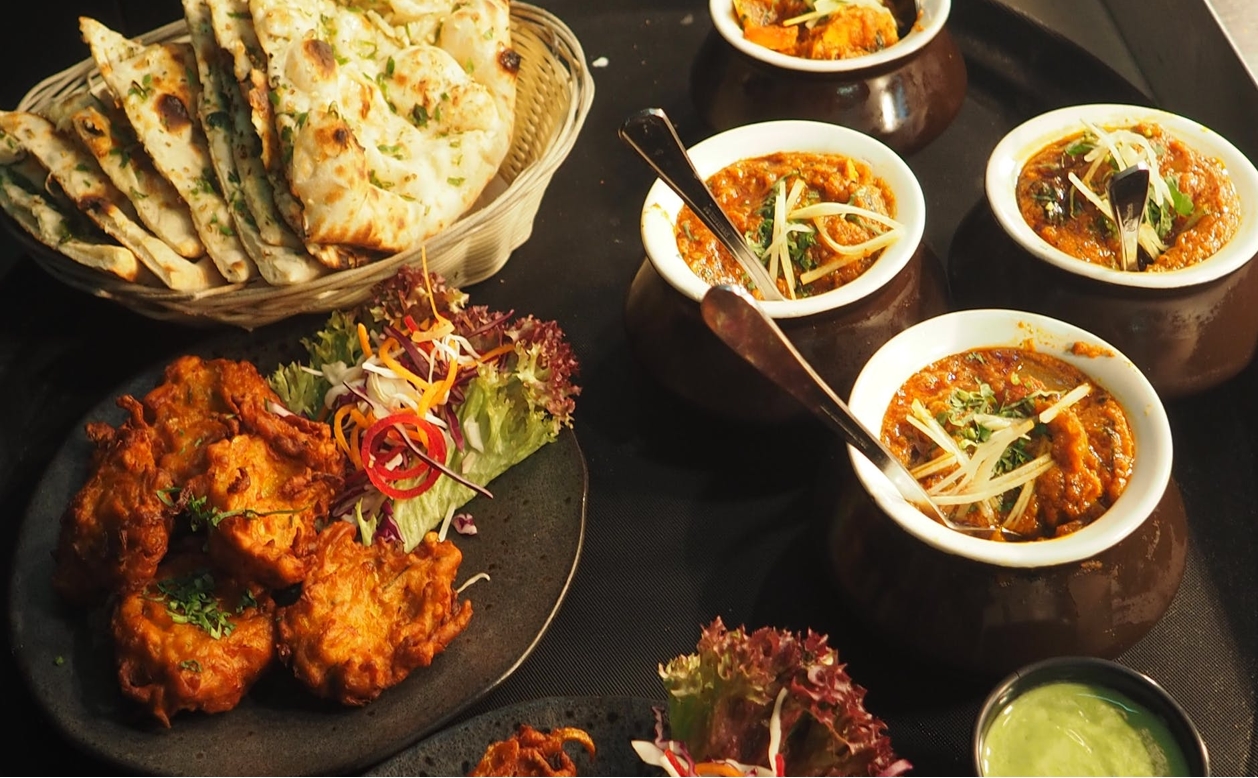 New Asian Star – Clinton Township
New Asian Star offers a range of Asian food in Clinton Township. Their menu includes Vietnamese and Thai food, in addition to the Chinese food options. Options on the menu include family dinners for two or three people, combination plates, and plenty of dishes with different meat or vegetarian options. The main dishes are served with white rice, but fried rice is also available to order. In addition to the food, there are some great beverage options, including boba shakes in a range of tasty flavors.
Ping On – Clinton Township
Ping On, the Chinese restaurant on Garfield, is another restaurant that's available seven days a week. They offer pork, seafood, vegetarian, beef, and chicken dishes. Choose from noodles, sweet and sour, chop suey or chow mein. Egg foo young, and fried rice dishes are great choices, too! Family dinners are available for up to five people, and combination plates come with chicken fried rice and egg rolls for both lunch and dinner. Chicken lovers, especially, can find a great choice of dishes.
China Wok – Eastpointe
At China Wok in Eastpointe, explore the range of lunch specials, as well as the excellent value double combos. This restaurant, located on Kelly Road, has a menu full of classic dishes, from the Detroit favorite almond boneless chicken to pepper steak and chow mein. Whatever you're in the mood for, you can find it on their menu. Get a great deal at lunchtime, with specials for $5.25, with highlights including chicken chop suey, fried shrimp, and beef broccoli.
Wah Hong – Eastpointe
Take a look at Wah Hong is Eastpointe for Cantonese-style dishes, spicy Szechuan dishes, and a range of Chinese takeout classics. Choose from their fried rice options, chop suey or chow mein with rice or noodles, egg foo young dishes, and Cantonese-style lo mein. Anyone watching their figure can order from the selection of diet dishes. These dishes include steamed broccoli and steamed chicken with mixed vegetables. If you live near East 8 Mile Road, this restaurant is perfect if you're looking for Chinese food delivery near me!
China Chef – Grosse Pointe
For those close to Grosse Pointe, China Chef is one of the options available for delivery with Wok To You. Open Monday to Saturday, the restaurant offers a range of Mandarin and Szechuan dishes along with the staple Chinese restaurant options. Take a look at the chef's suggestions to find some of the most popular dishes on the menu, including favorites such as Chinese fried shrimp and beef with broccoli. You can get family dinners for up to four people and a even huge 40 combination platters!
Wan Kow – Grosse Pointe
Wan Kow emphasizes the chop suey on their menu, with a fantastic choice of variations available. You can have anything from fresh vegetables to beef, chicken, or pork with mushrooms. Or if you prefer, you can also choose to have chow mein, with noodles instead of rice. There's more on the menu for those who don't feel like chop suey, including a range of Cantonese and Szechuan dishes. Some lunch specials are on offer too, as well as a choice of sides, including sauces.
New Moon – Macomb Township
In Macomb Township, New Moon Restaurant offers Cantonese and Szechuan food for delivery all week. The chef's specialties include their own New Moon Special, with chicken, BBQ pork, beef tenderloin, and shrimp with vegetables. They also specialize in kung bo chicken, Szechuan cashew chicken, and many more dishes. If you can't decide what to order, the house special family meals give you a selection of some of their best dishes. Lunch combinations are available too, as well as some Thai options and diet dishes.
China King – Roseville
China King in Roseville is open seven days a week and is a cornerstone of the Roseville community. The restaurant offers eating in and carry out, as well as delivery from Wok To You. One option on their menu that you might not find elsewhere is chow fun, a regional specialty with stir-fry thin rice noodles. It's offered with chicken or pork, vegetables, beef, shrimp, Singapore-style, or their house special style. Of course, you'll also find all of the expected dishes, from egg foo young to lo mein.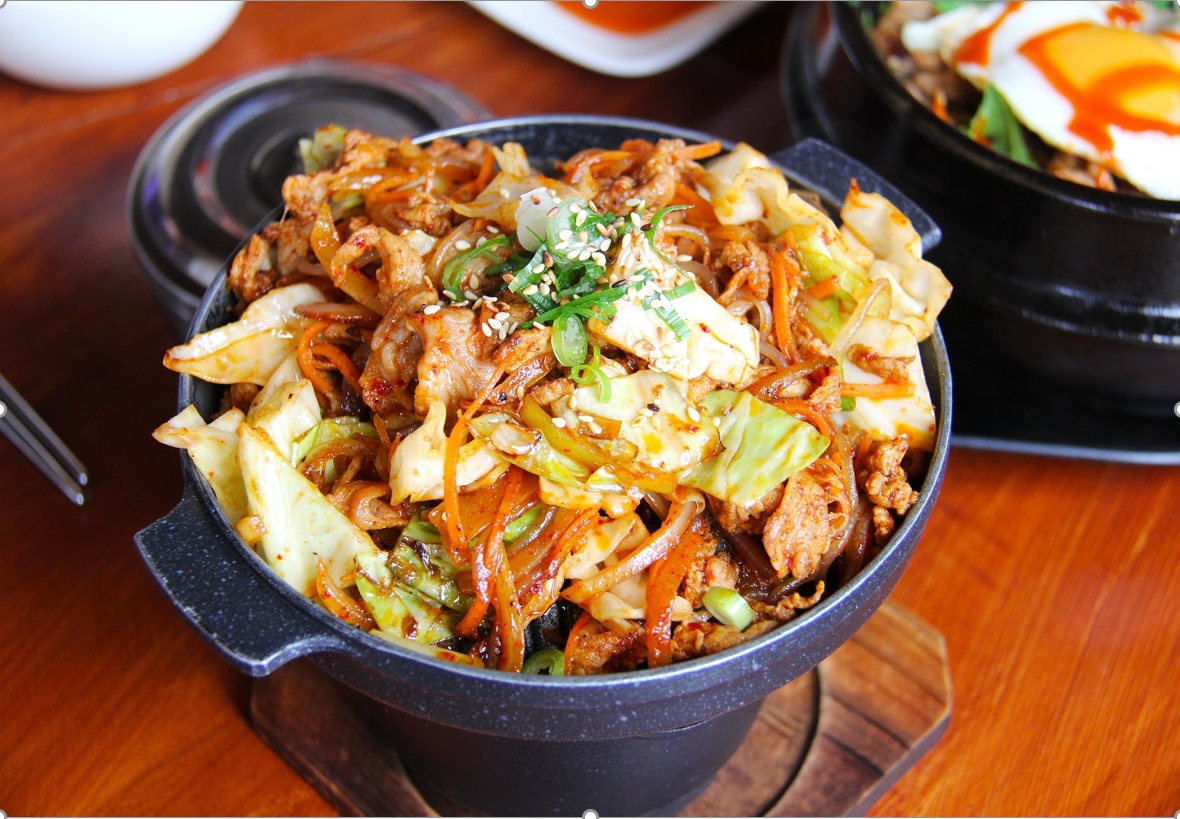 Dragon 1 Express – Roseville
Another restaurant based in Roseville is Dragon 1 Express. The restaurant specializes in appetizers, seafood, and a range of chef's specials. If you're looking for something a little different, try the mei fun, which is made with thin rice noodles. For a great deal, you can take a look at the double combos, as well as the family dinners. Healthy steamed options are available too, with veggies and tofu available for vegetarians. There's also a kid's menu, which includes crab rangoon, fried shrimp, and chicken nuggets.
Canton Express – St Clair Shores
Explore the authentic Cantonese specialties at Canton Express in St Clair Shores. There's a large range of poultry, seafood, beef, and pork options, as well as fried rice, egg foo young, and more. Other highlights on the menu include Szechuan recipes, chop suey, and chow mein, lo mein, and a even great vegetarian selection! Family dinners for up to five people and combination plates are great deals too. You'll find some treats on this menu that you won't find elsewhere.
China Wok – St Clair Shores
Whether you're looking for a lunch special or something for dinner, China Wok in St Clair Shores has something for you on their menu. Lunch is available from just $6.25, while dinner combinations are just a couple of dollars more. Dinner specials for multiple people all come with egg rolls, dinner rolls, fried rice, and wonton or egg drop soup. You can choose from two, three, or four items, depending on how many people you're ordering for, and get a great deal.
Moy's – St Clair Shores
Moy's has an excellent selection of house special dishes, with the option to have a complete dinner with soup, egg roll, white rice, or fried rice for only $1.50 extra. Their specials range from classics such as sesame chicken to Triple Dragon, which features pork, chicken, and shrimp with Chinese vegetables. You'll find all of the expected dishes, plus options for moo shu and pan-fried noodles. While some restaurants might only offer General Tso's chicken, Moy's also has shrimp and beef variations for those looking for something different.
Cheng's Asian Bistro – Sterling Heights
For anyone looking for a mix of Chinese and Thai dishes in Sterling Heights, Cheng's Asian Bistro is an excellent option. In addition to their Chinese menu, they also have a range of Thai dishes, including classics pad thai and pad see-ew. But if you want to stick with their Chinese offerings, you can discover all of the usual dishes. For noodle lovers, you can choose between lo mein or mei fun. The chef's specialty menu items offer some great choices too, including seafood delight and beef with scallops.
Lim's – Sterling Heights
This family-owned restaurant in Sterling Heights has a menu with a huge range of options. Find your favorite dishes or try something new when you're looking for Chinese food delivery near you. Try some of the house specialties, from the Lim's Special to their Szechuan shrimp. Their family dinners are excellent value and offer menus for up to six people, complete with soup, egg rolls, and fried rice.
Golden Harvest – Warren
Get your favorite classics, plus some more interesting dishes, on the menu at Golden Harvest in Warren. With Cantonese chow mein and Hong Kong lo mein on the menu, you can get a taste of different parts of China (mixed with America, of course). Seafood lovers can find some particular gems, with fresh catch of the day, seafood in a bird's nest, chili crispy shrimp or calamari, and more.
New Star Express – Warren
Make your choice from the New Star Express menu, with all of the usual suspects on offer, from chop suey to orange chicken. There's a good selection of vegetarian dishes and some great lunch combinations, which come with egg rolls and fried rice. Family dinners are offered for up to five people, plus there's a tasty range of house specialties to try.
Order your Chinese food from all of these Michigan restaurants from Wok To You. You can find our delivery area here, as well as check out all of the menus for each restaurant!